A Look Back – Exciting Highlights Since 1977!
1977 – CELEBRANT SINGERS founded by Jon Stemkoski. First outreach throughout the U.S. and Canadian Maritime provinces of New Brunswick and Nova Scotia.
1978 – CELEBRANTS conduct the last major Christian outreach in Iran before the fall of the Shah and their first outreach to India.
1979 – Invited to sing for Mother Teresa's Nobel Peace Prize reception and at the Pentagon.
1980 – First outreach to Egypt.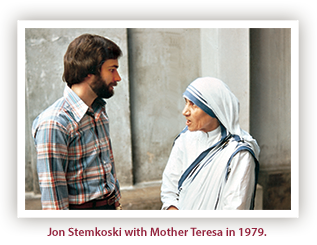 1983 – Invited by Supreme Court Justice James Patterson to present a Christian service immediately following the U.S. Army intervention in Grenada – 1,000 people attended.
1984 – Received by Pope John Paul II on three different occasions. Sang in St. Peter's Square for largest public audience since 1951 (500,000 people). Provided music for the first World Youth Day (50,000 participants from around the world).
1985 – Ministered at the World Pentecostal Conference in Switzerland (91 Countries represented).
1989 – Historic return to Poland where the vision of CELEBRANT SINGERS was birthed in 1975. Sang in Gdansk four days before arrival of President Bush in the same venue. Received the coveted Solidarity Medallion for Command Performance.
1990 – First foreigners to publicly proclaim the gospel in tightly closed Bulgaria. (25-30,000 people attended services in large amphitheaters.)
1991 – Historic outreach to previously closed Albania. Met with Mother Teresa in the capital city of Tirana. First Westerners to share the Gospel in Albania since World War II. Returned in the fall for a three-week, 15 city tour by invitation of the Albanian Ministry of Culture.
1992 – Received official visas for historic ministry in Havana, Cuba during November. First outreaches to Thailand, Macao, and South Korea. Invited to minister at World Youth Day in Denver, Colorado.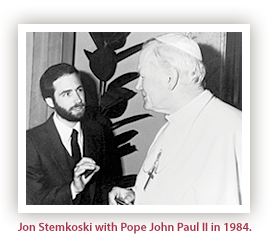 1994 – First extended outreach to South America including ministry in Chile, Peru, and Argentina. CELEBRANT teams minister twice in Haiti, including services for U.S. and Haitian military forces.
1995 – First outreaches to Spain and Vietnam. First all-Spanish cassette and CD released.
1996 – Summer ministry includes services in Croatia and Slovenia, as well as a special presentation for the President of Nicaragua.
1997 – First extensive ministry in the Middle East, including Egypt, Israel, Lebanon and the United Arab Emirates. First-time outreaches to Estonia and Armenia.
1998 – CELEBRANTS receive official government invitation to minister in Turkey. First all-French and second all-Spanish cassette and CD released. Fourth outreach to Cuba.
1999 – First-time ministry in Rwanda and Uganda; return outreaches to Lebanon and Armenia.
2000 – Major, extensive outreach throughout India and the Middle East. First outreaches to Oman and Bahrain.
2001 – First time ministry in Russia. Return outreaches to Poland, Venezuela, and Spain. Extensive French ministry in Quebec.
2002 – First outreach to the Ukraine. Extensive ministry in Trinidad, Guatemala, Malta and Mexico. World Youth Day (Toronto) with Pope John Paul II. Provided music for Visalia's Sesquecentenial.
2003 – Timely outreach in the United Arab Emirates just days prior to the outbreak of war in Iraq. Special concert in the Korean DMZ for U.S. and Korean troops. First-time ministry in the Azores.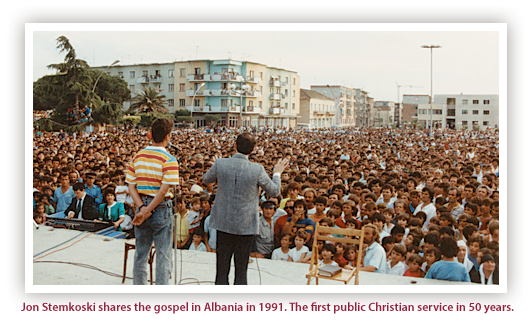 2004 – Powerful return outreach to Nicaragua and El Salvador. Special visit with His emminence, Cardinal Obando y Bravo of Central America.
2005 – Summer ministry included Costa Rica and the hard hit Gulf Coast of the U.S.
2006 – 17th outreach to India. Summer return to Canada's Maritime Provinces.
2007 – First outreach to Puerto Rico. Celebrating 30 years of international music and missions ministry!
2008 – Powerful return outreach to the Philippines.
2009 – First-ever ministry in Morocco. Official launch of REPRISE! – short-term international outreaches. Important and timely return ministry to troubled Venezuela.
2010 – Powerful ministry in Haiti six months after the devastating earthquake that claimed the lives of 300,000 people!
2011 – Return ministry to military bases in the South American country of Colombia.
2012 – First time ministry in Portugal and REPRISE! outreach to Mexico.
2013 – Return ministry to Haiti, Portugal and Mexico.
2014 – Ministry throughout Guatemala and France.
2015 – Powerful return ministry to Malta and Guatemala.
2016 – South American outreaches in Guyana and Suriname.  Suriname marked our 100th country!
2017 – Celebrating our 40TH ANNIVERSARY of Touching the World with God's Love!
How It All Started…
It was in Poland in 1975, while ministering in that country's largest Catholic cathedrals, that Jon Stemkoski heard the call of God in a new way. "Take the life-changing message of Christ throughout the world … where my light is dim and my voice is heard small." In response to His call, Jon founded CELEBRANT SINGERS, an international music & missions ministry headquartered in Visalia, California.
Since our first major outreach throughout the United States, New Brunswick and Nova Scotia in the summer of 1977, we've remained true to the vision by training, mobilizing and deploying over 3,200 musical missionaries to minister in all 50 states, all Canadian provinces and 100 additional countries. Iran, India, Cuba, Morocco, Albania, Bulgaria, Venezuela, Colombia, Iceland, France, Kenya, Rwanda, Egypt, Sri Lanka, Northern Ireland and countless other nations have all been targets of our ministry.