We would love to schedule a service at your church.  Our projected 2017 Summer outreaches will take us through California, Arizona, New Mexico, Colorado, Texas, Oklahoma, Arkansas, Illinois, Indiana, Ohio, Pennsylvania, and New York.
During the fall of 2017 and spring of 2018, we will also be available on weekends in California.
Call us at (800) 321-2500 or e-mail us today!
Peru Team
July 2017
FRIDAY, JULY 28
7:00 PM Concert
Restoration Ministries
1144 N Sumter Ct.
Visalia, CA 93292
559-302-9809
SATURDAY, JULY 29
5:30 PM Mass
7:30 PM Concert
St. Mary Catholic Church
916 Lexington St.
Delano, CA 93215
661-725-8456 
SUNDAY, JULY 30
9:00, 11:00 AM Masses
12:30 PM Mass in Spanish
St. Mary Catholic Church
916 Lexington St.
Delano, CA 93215
661-725-8456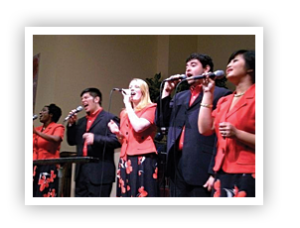 Suriname Team
July 2017
July 11-20
Mission to Suriname
Saturday, July 22
5:00 PM Mass
St. James Church
6 Green Street
Cazenovia, NY 10335
315-655-3441
Sunday, July 23
9:00, 11:00 AM Masses
6:00 PM Concert
St. James Church
6 Green Street
Cazenovia, NY 10335
315-655-3441
Monday, July 24
7:00 PM Concert
St. Mary Episcopal Church
99 Wildwood Ave
Salamanca, NY 14799
716-945-1820
Tuesday, July 25
7:00 PM Concert
St. Cecilia Catholic Church
632 Virginia Avenue
Rochester, PA 15074
724-775-0801
Wednesday, July 26
7:00 PM Concert
St. Richard Catholic Church
3841 Dickey Rd.
Gibsonia, PA 15044
724-444-1971
Thursday, July 27
7:00 PM Concert
Trinity United Methodist Church
220 South Walnut Street
Van Wert, OH 45891
419-238-9541
Friday, July 28
7:00 PM Concert
Holy Family Church
815 W. Main Street
Richmond, IN 47374
765-962-3902
Saturday, July 29
5:00, 6:30 PM Masses
Transfiguration Catholic Church
316 West Mill Street
Wauconda, IL 60084
847-526-2400
Sunday, July 30
7:30, 9:00, 11:00 AM Masses
6:00 PM Concert
Transfiguration Catholic Church
316 West Mill Street
Wauconda, IL 60084
847-526-2400
August 2017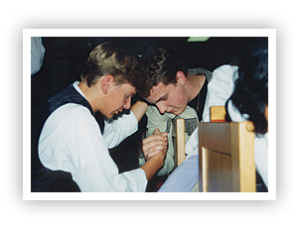 Tuesday, August 1
7:00 PM Concert
Living Hope Community Church
15101 Hope Lane
Council Bluffs, IA 51053
712-323-3227
Wednesday, August 2
7:00 PM Concert
First Baptist Church
203 1st Street S.
Dannebrog, NE 68831
308-226-2414
Thursday, August 3
Denver, CO
Friday, August 4
Denver, CO
Saturday, August 5
4:30 PM Mass
St. Joseph Catholic Church
230 N 3rd St.
Grand Junction, CO 81501
970-243-0209
Sunday, August 6
7:30, 9:30, 11:30 (S) AM Masses
4:00 PM Concert
St. Joseph Catholic Church
230 N 3rd St.
Grand Junction, CO 81501
970-243-0209
MONDAY, AUGUST 7
7:00 PM Concert
New Life Christian Center
Red Lion Conference Center
850 S. Bluff St.
St. George, UT 84770
WEDNESDAY, AUGUST 9
7:00 PM Concert
Sparks United Methodist Church
1231 Pyramid Way
Sparks, NV 89431
775-358-0925
40th Anniversary Grand Homecoming Concert
Saturday, August 12, 2017 at 7:00 PM
L.J. Williams Theatre
1001 W. Main St.
Visalia, CA 93291
ALL SEATS FREE
40th Anniversary WorldTouch Partner's Banquet
Sunday, August 13, 2017 at 6:00 PM
Visalia Convention Center
Visalia, CA
Call to purchase tickets today!
(559) 740-4000